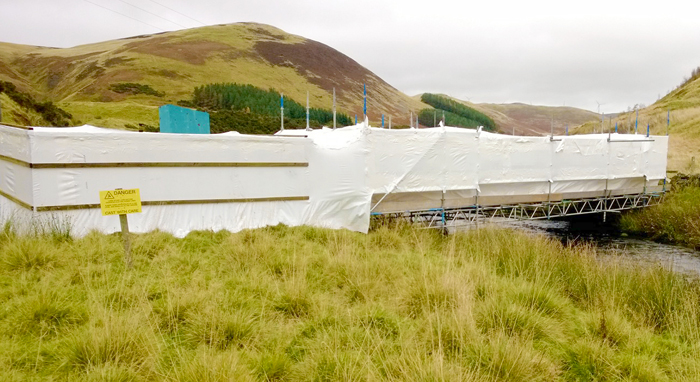 Shrinkwrap encapsulation is strong, flexible and durable, providing modern containment and protection for a huge range of uses and industries.
Complementing our scaffolding services, McDonald Scaffolding also operates a scaffold shrinkwrap division, which allows us to provide high-tech, durable shrinkwrap encapsulation solutions for a wide variety of markets.
Scaffold shrinkwrap encapsulation can be used for containing pollutants or contaminants and providing weather protection and has become increasingly important within a number of sectors. Our cutting-edge shrinkwrap products can withstand high winds and difficult weather conditions and are easily repaired if there's any damage.
How does it work?
Thermoplastic material is applied to a frame or scaffolding and then heated. This causes the material to shrink, making it incredibly strong, rigid and durable. Our shrinkwrap is certified fire-retardant.
Markets and usage
Our flexible, durable shrinkwrap can be used for containment and weather protection in the oil, gas and marine industries, including offshore and shipyards. We also provide our scaffold shrinkwrap service to the civils industry, offering shrinkwrap protection to a number of infrastructure assets and facilities including bridges and public buildings.
We offer shrinkwrap services for a wide range of other uses, including:
As a wrap for transport and storage for transport providers
For building temporary shelters and unique structures
At media events, for example, covering media structures like camera towers
Watch the video