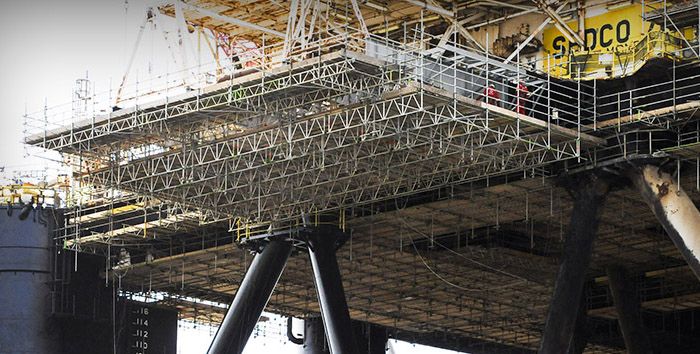 At McDonald Scaffolding we take pride in the good reputation we've earned. We constantly work to maintain our high standards and an impeccable level of service in every project we undertake.
We operate with our core values firmly in mind at all times.
Our values – professionalism, reliability and proactivity
Professionalism – we make scaffolding a professional service. How do we do this?
We take health and safety seriously and operate within all health and safety procedures.
Our workforce is highly trained, competent and motivated – and everyone on site is committed to the highest quality standards and service.
Reliability – we keep our promises::
McDonald Scaffolding has been established for almost 40 years, and our customers sit right at the heart of our business. Many of our clients are long-term partners, and we're proud of our outstanding relationships with clients in every sector. By giving our best in every project, we keep our relationships strong.
When we say we offer a 24/7 service, 365 days a year – that's what we do. We provide immediate emergency response whenever you need it. If you have an urgent requirement, we'll be there – quickly.
Proactivity – we stay at the forefront of our industry and ensure we meet the evolving needs of our clients, today and tomorrow:
We find safe, certified solutions for the trickiest problems – we're experts in complex issues and sensitive builds.
We take the initiative and make sure we can meet our clients' changing needs – for example, we're one of the first scaffolding companies to adopt shrink-wrapping for containment.