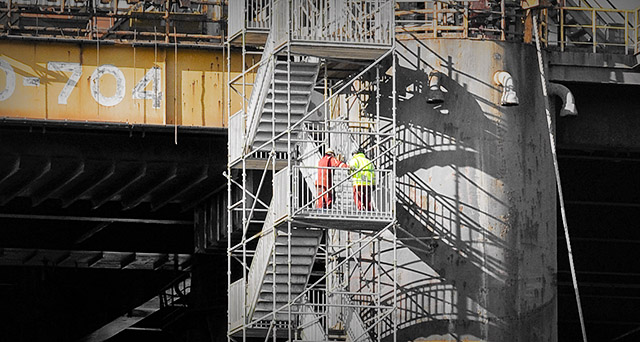 With almost 40 years' experience providing quality scaffolding services, we're here for the long term – and you can trust us to deliver the service you need. Every time.
We're a family-built and run company established in 1975 by our current Managing Director Mike McDonald and his father. We've grown steadily since then to a workforce of around 300, but we've kept the strong values at our core that makes us who we are.
McDonald Scaffolding has the experience, training and equipment to successfully scope, design, deliver and manage a vast range of complex projects for our clients. With a strong reputation and many long-term clients, our customers know they can trust us to safely deliver their projects across Scotland, the rest of the UK, Europe and Africa.
Investing in our workforce
We invest continually in staff training and assessment to make sure our workforce is the best it can be. Our enviable staff retention levels are a testament to this and allow us to offer our clients a truly expert service.
Staying safe and reducing risks
We take health, safety, the environment and service quality extremely seriously and make sure every member of staff does the same. You can be sure that our scaffolding services will meet every health, safety and environment requirement, and all our expert scaffolding team will be trained in the appropriate disciplines.
We're making scaffolding a professional service. So you can relax – McDonald Scaffolding has it covered.