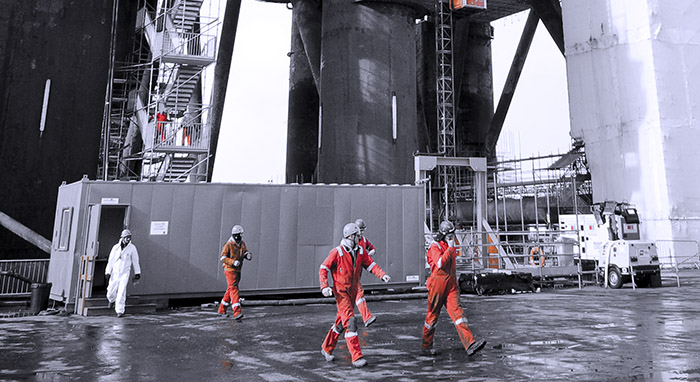 The oil, gas and marine industry has unique scaffolding demands. McDonald Scaffolding understands these and is well-placed to meet them.
Working with some of the largest main contractors and blue-chip clients, McDonald Scaffolding has a proven track record of providing high-quality scaffolding and access solutions for offshore and shipyard operations worldwide. Our expert workforce and team of supervisory staff have the depth of experience and knowledge to successfully handle large-scale projects and facilitate many offshore scaffolding projects at the same time.
Headed up by highly skilled Operations Manager Ray Anderson, the oil, gas and marine division within Mcdonald Scaffolding is thriving. With around 35 years' experience in the industry, Ray brings his extensive expertise and knowledge to every project.
Our base in Invergordon is perfectly placed to take advantage of the resurgence of the energy industry in the North of Scotland, the wider UK and Europe. Our team also provides offshore scaffolding solutions throughout Europe and Africa.
With health and safety a priority on every job, we're proud to be FPAL verified by 1st Point Assessment.
Our clients in this industry include:
Transocean
Diamond
Global Energy Group
Noble
Ensco
Maersk
Isleburn
Sparrows
Teekay
Sureclean
Rowan
Stena
Awilko
Dolphin
BW Offshore
Semco
Houlders Ltd