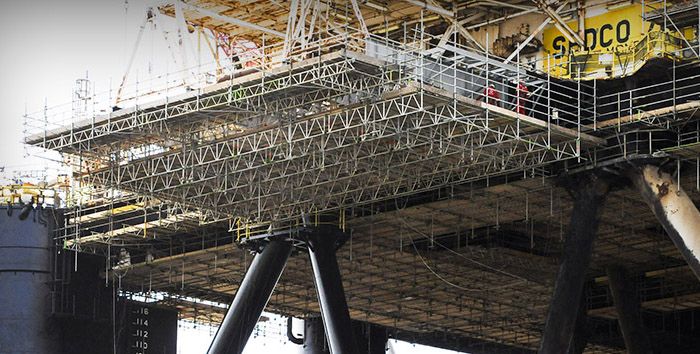 Exceptional service. Speedy response times.
A professional, motivated workforce. And safety first at all times.
McDonald Scaffolding is a leading scaffolding company based in Invergordon, Scotland, with world-class expertise in the oil, gas, marine and civils markets. Thanks to our position in the heart of the Highlands, we are well-placed to offer scaffolding in Inverness, Scotland, the wider UK and beyond.
Our outstanding reputation has been built on almost 40 years of providing professional, reliable scaffolding services.
We blend our extensive experience with our can-do attitude to provide the highest quality service at all times. We're proud of our close, long-term relationships with clients in Scotland and across Europe and Africa.
Renowned for our professional approach and our well-trained workforce, we operate with the utmost adherence to health and safety procedures possible.
Find out how McDonald Scaffolding can help progress your project. Contact the team now for Scaffolding in Inverness and beyond.